----------
Go Ahead and Shut the Federal Government Down!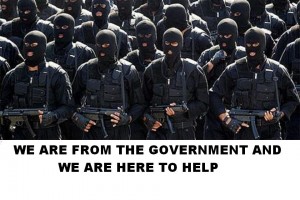 The controlled establishment media is telling us that the Federal Government is shutting down.  They are trying to make us think that this is bad. What is the problem?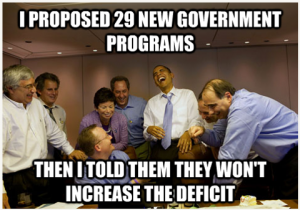 What will we miss if the Federal Government shuts down?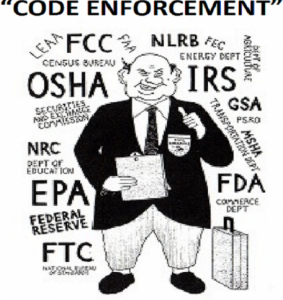 Will we no longer have an army of bureaucrats telling us how to run our lives, and how to run our  businesses?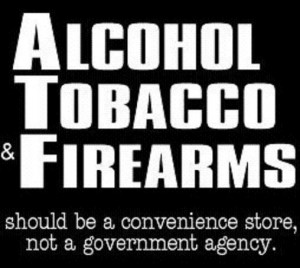 Alcohol Tobacco and Firearms ought to be A Convenience Store, not a government agency.
Will we no longer be molested by the TSA before we are allowed to travel?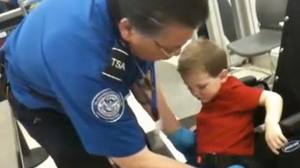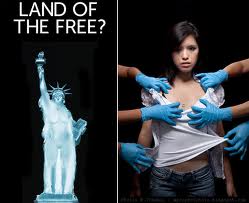 Will there be no one spying on us, reading our emails, listening to our phone calls, or illegally searching our property?
THE NSA IS THE ONLY PART OF YOUR GOVERNMENT THAT ACTUALLY LISTENS TO YOU.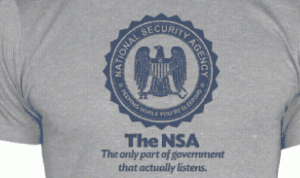 Will they shut down the internal checkpoints, which are no where near any border, and which violate our constitutional rights? Achtung! Ve must see your papers! Are zey in order?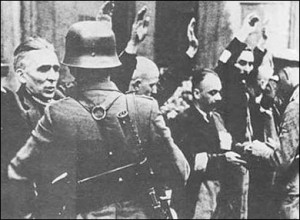 Will the drones be grounded and will the killing of people all over the world be stopped?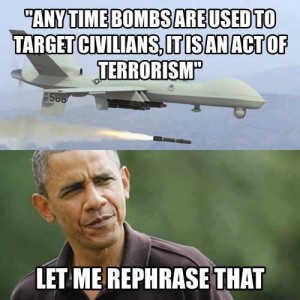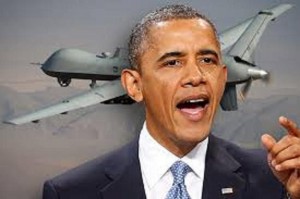 Will we stop paying workers not to work?
Will we stop paying farmers not to farm?
Will we stop paying unwed mothers to have MORE babies?
They tell us that the National Parks will be closed. How will they be closed if there is no one there to keep people out? Doesn't this really mean that the National Parks will be more open, than they ever were before?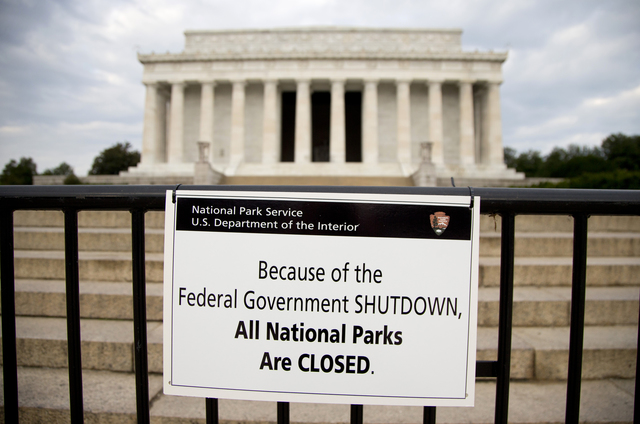 Do we really believe that the federal government can provide us all with health care if they do not have the money to run a park?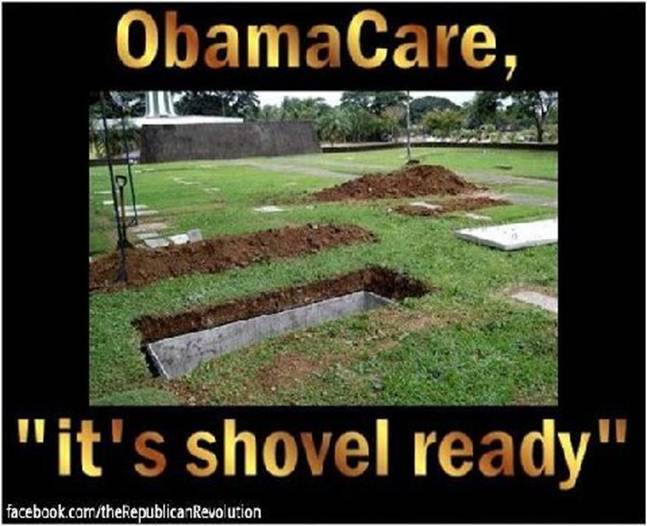 Will we stop giving money away to every country in the world, including out enemies?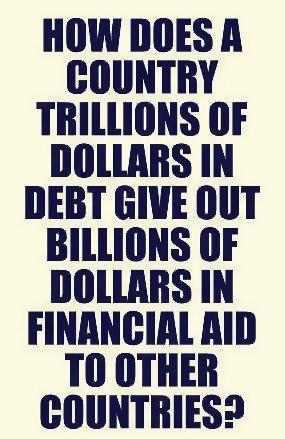 We borrow money from big dictatorships and then give it away to small dictatorships. What would happen to your own economic stability if you borrowed money and then gave it away?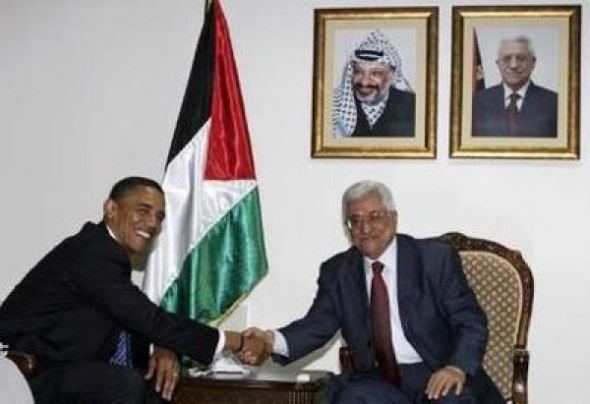 Will we stop giving money away to the United Nations? Which person at the United Nations is elected by free voters?
http://targetfreedom.com/cfr/united-nations-exposed/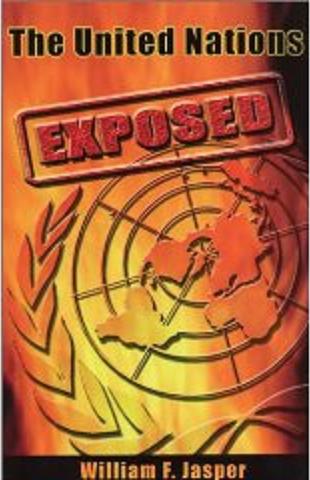 Will we immediately withdraw from all areas where we are conducting undeclared wars, which MEANS illegal wars?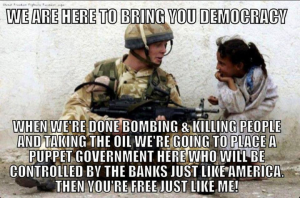 Will we immediately close our secret prison system at Guantanamo and any other places such as what was exposed at Abu Ghraib?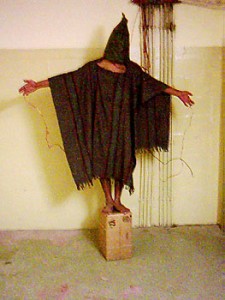 Will we stop arming militants who are trying to overthrow other governments?
Will the Obama family stop taking repeated vacations which cost the American people millions of dollars each?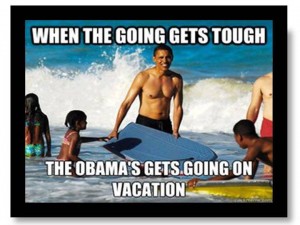 Will the Teleprompter Operators be laid off? But that might mean that we would never hear from Obama again. Senators Rand Paul and Ted Cruz recently spoke for hours barely even using notes. Obama cannot speak for 15 minutes without a teleprompter.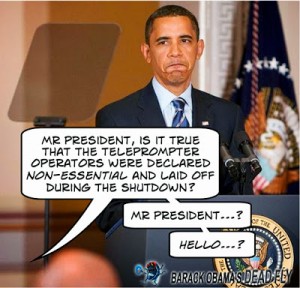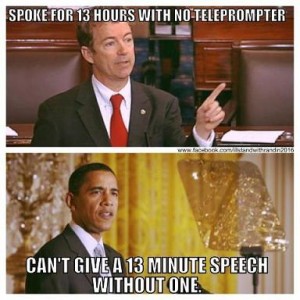 Will the Federal government return function of law enforce back over to local governments as is has been since the founding of this nation until the passing of Patriot Act? Central control over police is the very meaning to the term "police state".
CountySheriffAmericasLastHope.jpg
--
--
Thanks for being part of "PoliticalForum" at Google Groups.
For options & help see
http://groups.google.com/group/PoliticalForum
* Visit our other community at
http://www.PoliticalForum.com/
* It's active and moderated. Register and vote in our polls.
* Read the latest breaking news, and more.
---
You received this message because you are subscribed to the Google Groups "PoliticalForum" group.
To unsubscribe from this group and stop receiving emails from it, send an email to politicalforum+unsubscribe@googlegroups.com.
For more options, visit
https://groups.google.com/groups/opt_out
.